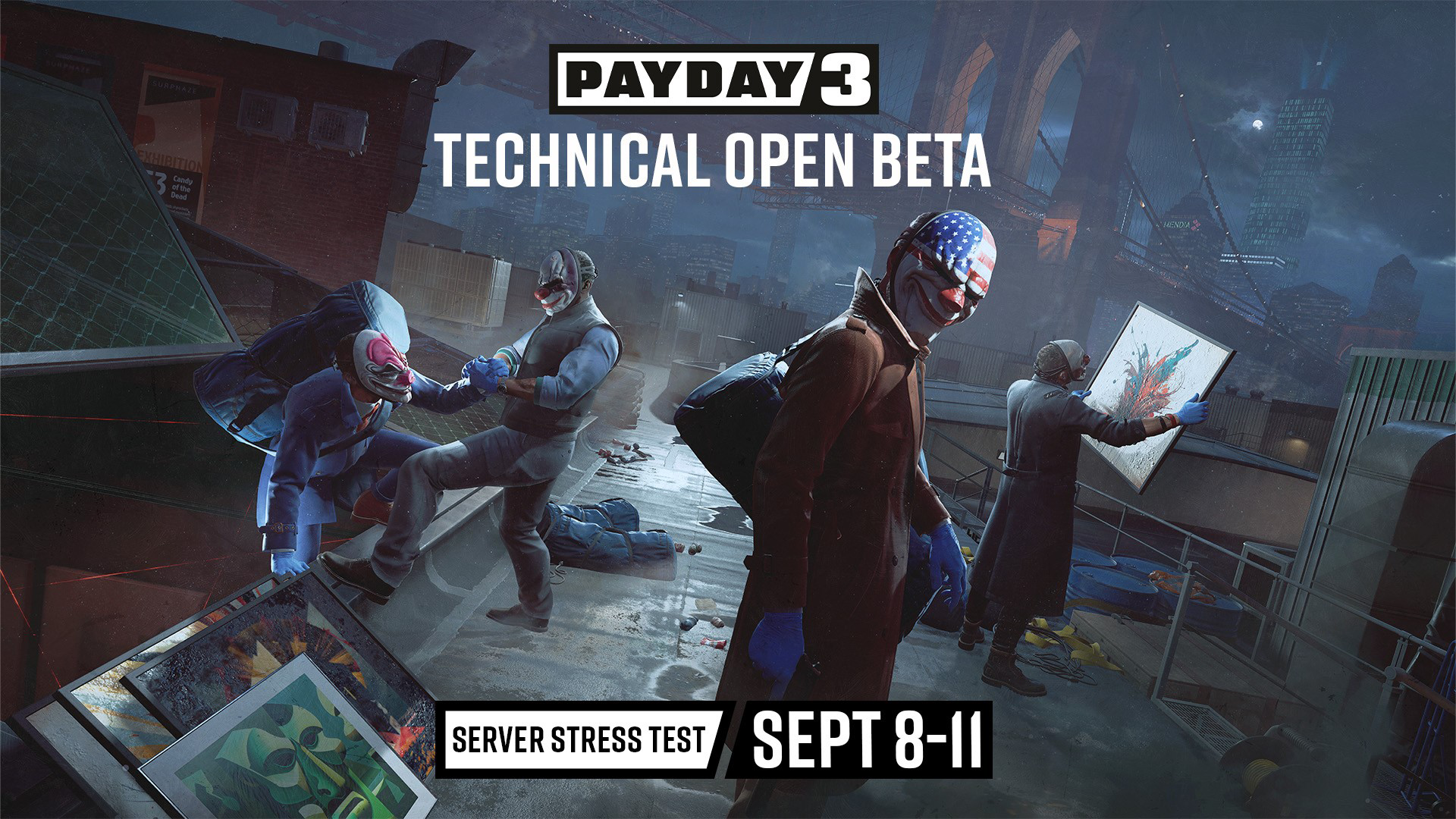 Anyone up for another beta? You guessed it, this weekend we'll run another technical beta of PAYDAY 3. This time it will be OPEN for you to push our servers to the limit.
Second BETA
As you might've heard already, we're doing a second Technical BETA – in other words, a server stress test. Same build as last time so no new UI or heists for now.
We want to ensure that we have as few issues as possible ahead of our very imminent launch, so this test is meant to do just that. Between september 8th and 11th we're running an open BETA, just go to our store page, download the build and play.
Server Slam
Since this is a technical test so if you do participate in the BETA, we'd appreciate it if you'd help us put pressure on our servers by logging on and matchmaking all at once on Saturday, 9th Sept 1 AM CEST (Friday 4 PM PT) as well as Sunday, 10th Sept 6 PM CEST (9 AM PT) (check the times for your timezone here) until something breaks.
This is the one time we ask you to help destroy our stuff, so please, take the opportunity!
For more information, the BETA FAQ and a handy time conversion for the server slam, check out the BETA site.
Keep those helmets flying!
SBZ_Defur
Starbreeze Entertainment