Hello heisters, we hope you're having a wonderful week – and if you're not, we have some cool news for you to dig into when it comes to PAYDAY 3!
Post Launch Plans
We're nearing the launch date on September 21 (Early Access on September 18), but today we wanted to give you a glimpse of what's to come for Year 1 of PAYDAY 3 and its future content.
Besides 4 DLCs, with names yet to be fully determined, we'll also look at seasonal events, playable characters, new enemy, weapons, Unreal Engine 5 upgrade, cosmetics, quality of life improvements, new
features and much more. Let us know in the comments which part you're the most excited for!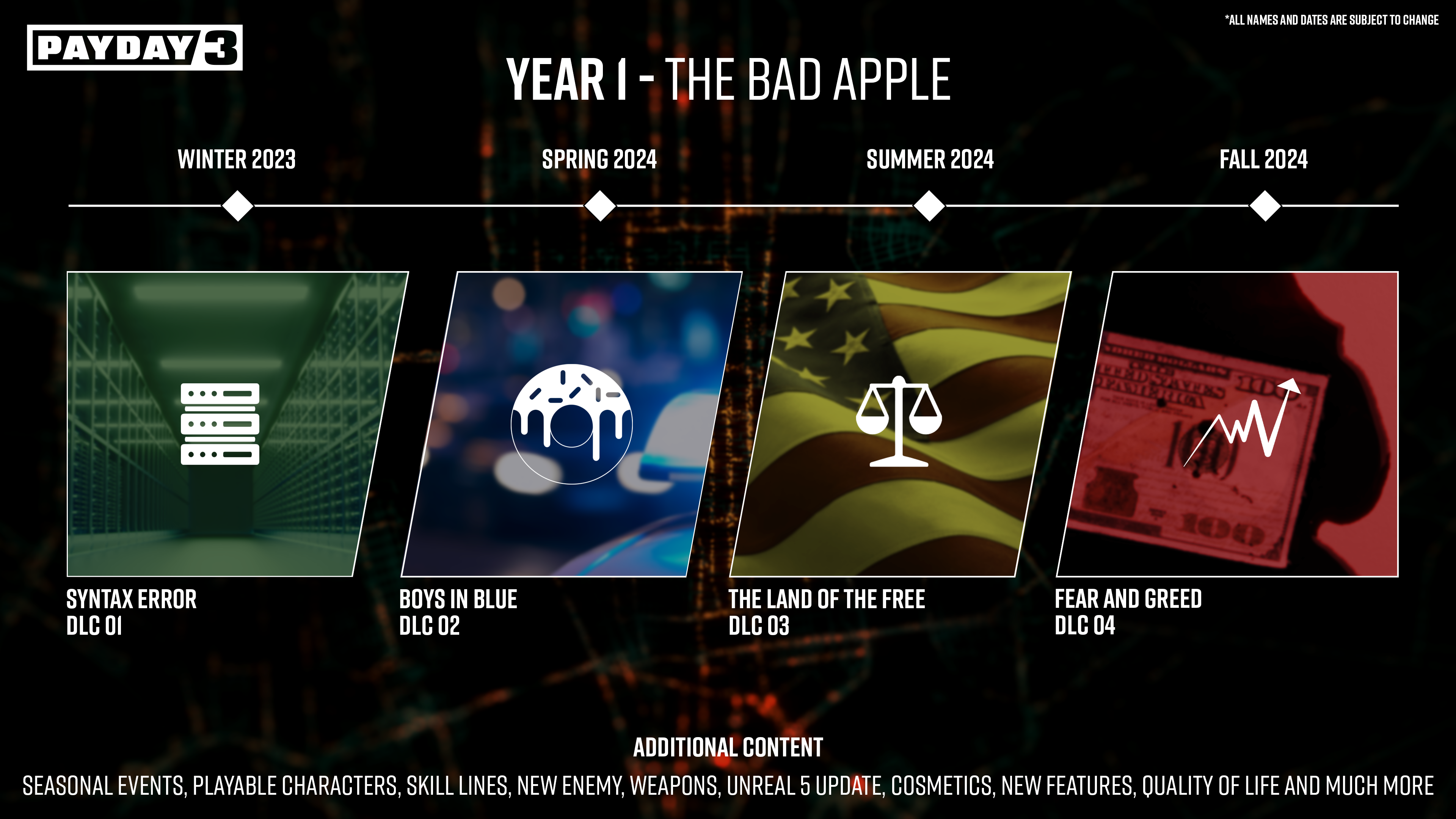 Pearl & Joy Trailer
Last week you got a first look at the two additional playable characters in PAYDAY 3, Pearl & Joy. Today we're giving you a first-hand look at how they will play and look like. Have at it!
Other than that, we hope you're as hyped as we are for the launch which is only two weeks away!
Keep those helmets flying!
SBZ_Defur
Starbreeze Entertainment