[www.twitch.tv]
HEISTERS!
PAYDAY 2 at Comic-Con
At Comic-Con we are hosting a PAYDAY 2 booth (#5535) where you can try out the game, get some awesome goodies and meet with yours truly. I'll be there tomorrow Saturday at 3PM to meet with you guys. Feel free to come by and say hi!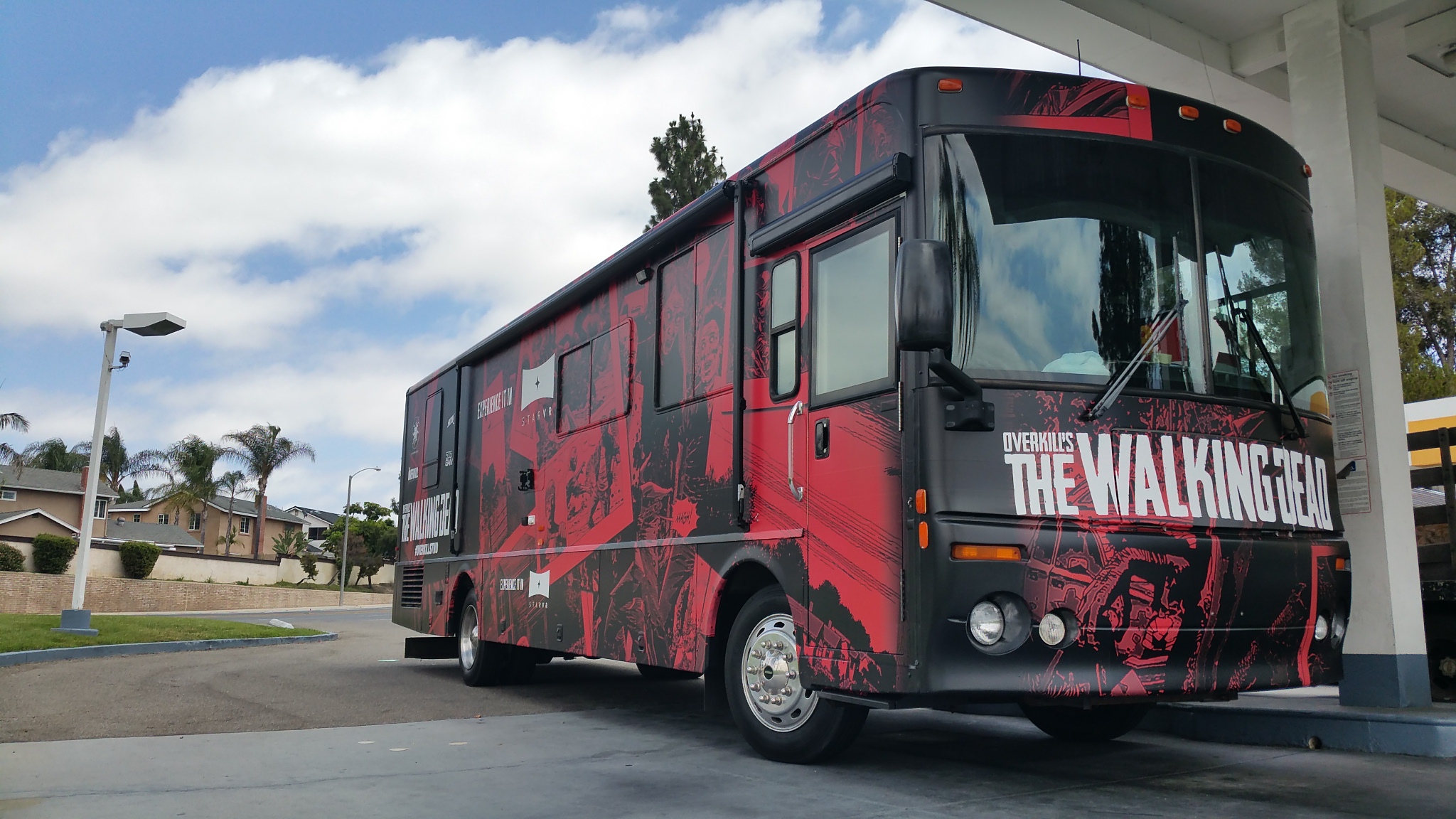 The OVERKILL's The Walking Dead VR RV!
Just across the street from Comic-Con at Petco Park, Starbreeze and Skybound are bringing the OVERKILL's The Walking Dead VR-experience on the road with an actual RV bus parked right next to the event.
You are able to come and try out the OVERKILL's The Walking Dead VR experience using the recently announced StarVR virtual reality headset at the RV and meet with us developers.
Opening hours are on Friday and Saturday between 11AM-6PM and 6PM-11PM respectively.
Come and try the VR out for FREE!
Read more about the VR here: www.starvr.com
Skybound celebrates their 5th anniversary
Our pals at Skybound are celebrating their 5 year anniversary by hosting an awesome stream on Twitch.tv. Make sure you tune in and enjoy the show.
Check the stream! http://www.twitch.tv/skybound
Have an awesome weekend and enjoy the stream!
Almir

OVERKILL – a Starbreeze Studio.
Via: Steam Community