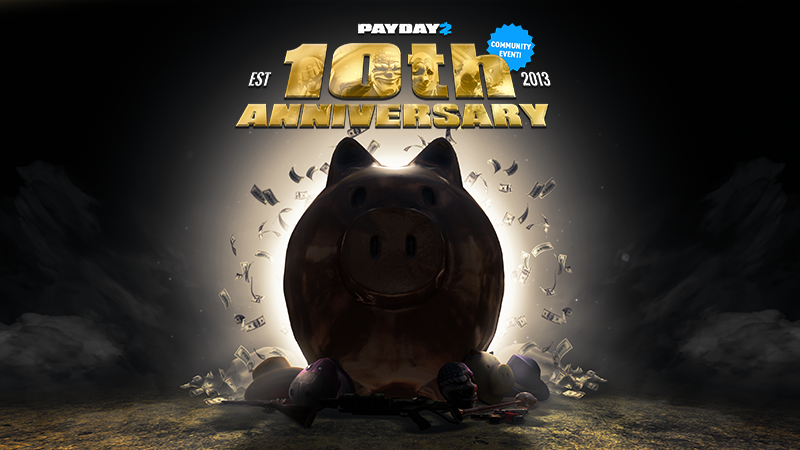 Well heisters, that wraps up the 10 year celebration of PAYDAY 2, we hope you've enjoyed taking this journey with us. If you missed any of the days, you'll still be able to access the event website and view the days separately.
We started celebrating with a very special 10-hour stream. The first 7 hours were hosted by Almir, he was joined by guests from the development team and told lovely stories about his memories from years past.
The remaining 3 hours were hosted by our friends and former OVERKILL founders now at 10 chambers. They likewise told stories about their time developing PAYDAY 2.
We followed up with a memory wall, letting you heisters share your memories from PAYDAY 2 with the rest of the community. Friendships found, good times had and a lot of stolen goods later, 10 years passed. We've loved seeing your stories heisters, we hope to hear them from you for years to come.
Of course, it wouldn't be much of a celebration if there were no in-game items, right? So we added a whole bunch of items and tied them to a community challenge. What brings heisters together more than working together for profit?
The event revolves around feeding a giant golden piggy with the fruits of excessive violence. Check out the details and what items have been unlocked on the event page.
We got the soundtracks updated! The Original Soundtrack Vol.2 by Simon Viklund and later the Chinatown Music Pack by Gustavo Coutinho were both added to spotify after what can only be described as a truckload of legal tape. We hope you enjoy them both!
Next, the lost tapes! What were they, what story did they convey? Who's after the Payday Gang and why did the Gang come back from retirement in PAYDAY 3? We added a helpful link to one of our partners who made a handy video. To the bottom of this day's event page.
Next up was the Live Action teaser! We've seen a lot of heisters doubting that we'd return to making live action, fortunately for everyone, we did! Check out the teaser here. You can also now see the full version here.
Where would PAYDAY be without modding? Hard to say, but we feel grateful to our modding community regardless. We made a donation to mod workshop and encouraged our heisters to check out modding if they haven't before.
The Thank You video, a heartfelt thank you from the PAYDAY 2 team to you, without whom this would all have been for nothing. Our appreciation is hard to impart in just one video, but we hope you know that we do appreciate your support.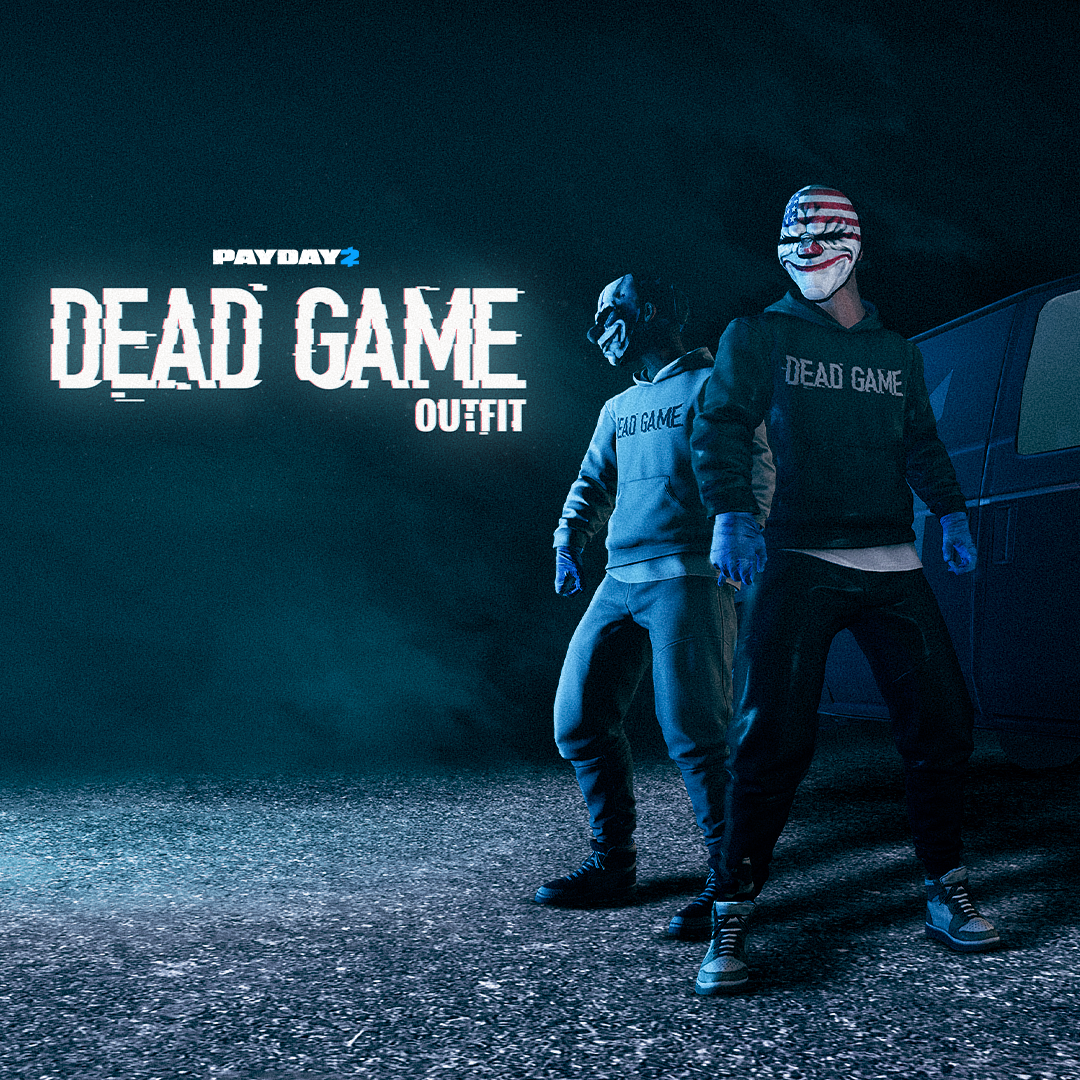 Dead Game suit! Now you can match in-game and out. It might feel a bit dark, but remember that this isn't an end, but the start of something new – and hopefully great. See you on crime.net heisters.
The cross-promotional event where you can use your PAYDAY 2 achievements to unlock items in PAYDAY 3 will continue to run even after the event. So get those achievements done so you can show your legacy heister credentials when PAYDAY 3 launches!
Keep those helmets flying
OVERKILL_Tobias